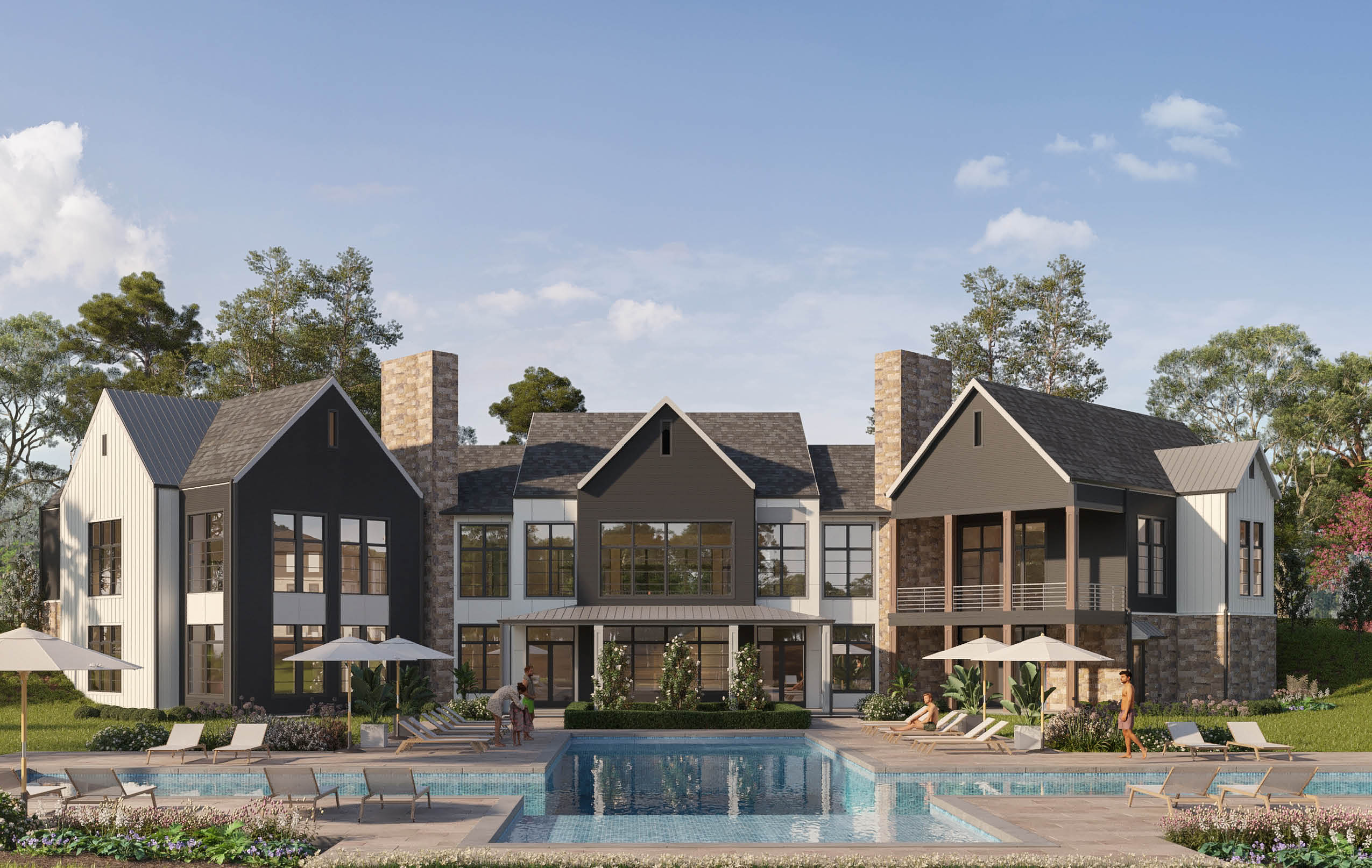 Unparalleled
Path of Growth
Opportunity
In July 2023, Brook Farm Group closed on financing for The Sinclair at Callaway Farm, a Class A, 388-unit multifamily development in southeastern Atlanta's Covington submarket. The Project will be developed in partnership with Emory Equity, a local Atlanta-based developer.
BFG will capitalize on the expected increased demand for Class A multifamily properties in Covington, GA, a submarket with population growth that has significantly outpaced the national average over the past 10 years. Covington is poised to see substantial job growth over the next three years with the announcement of over 10,000 new jobs from existing and new companies moving to the area.
The Project will be immediately adjacent to Covington Town Center, a mixed-use project with retail, hospitality, office, and residential uses. The Project has been designed to attract residents seeking a home in a natural setting close to their workplace in Covington and the surrounding Atlanta suburbs. The 39-acre site, a former homestead, is undeveloped land with mature trees and attractive natural water features. BFG identified the opportunity to develop an upscale property that will offer residents a level of privacy in this dynamic submarket, which is conveniently located off Interstate 20, a major artery connecting Atlanta to Birmingham, AL to the west and Columbia, SC to the east. BFG expects the Project to be an attractive contrast to the more densely developed residential options in Covington Town Center.
To view the most recent press release about this project please click here.